How Operating SOPs Will Evolve Post COVID-19
Hoteliers are operating under a new normal as the post-COVID world looks to be long term. Here's how procedures are changing.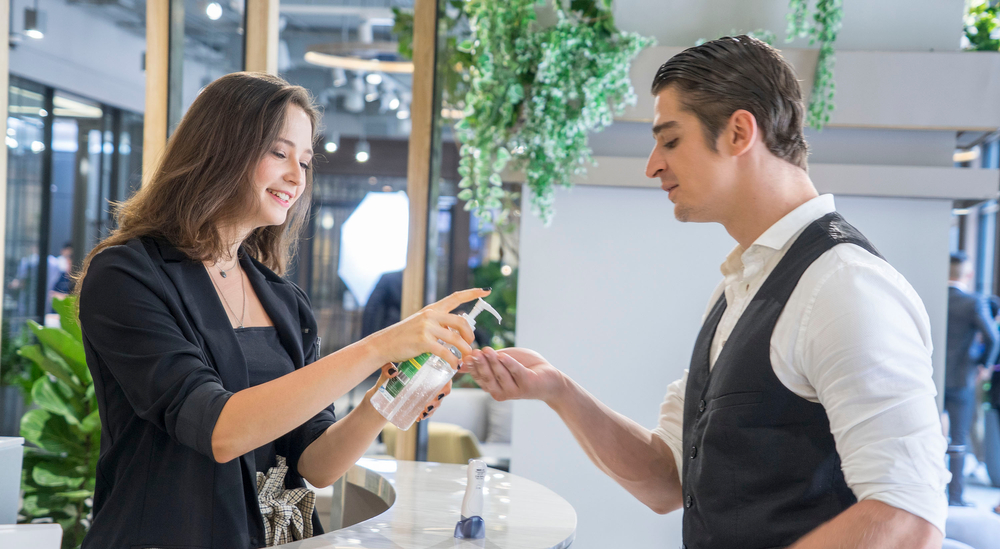 While we all try to navigate what life after COVID-19 means for the hospitality industry, one thing is for sure: Standard operating procedures will change to ensure that returning employees and guests will be safe.
Across the industry, brands, management companies and associations are rolling out new initiatives focused on cleanliness. This week, in an attempt to standardize sanitation procedures, the American Hotel & Lodging Association introduced "Safe Stay," focused on enhanced hotel cleaning practices, social interactions, and workplace protocols to meet new health and safety challenges.
With all these changes coming down the pike, we thought it would be helpful to catch up with two women who have boots on the ground: Pam Prentice, GM of the 87-room Holiday Inn Express-Medical District in Springfield, Missouri, and Andrea Ortquist, GM of the 107-room La Quinta Inn & Suites in Bentonville, Arkansas.
Prentice and Ortquist discuss a range of topics, from how the front desk, cleaning and check-in, check-out procedures will evolve.
Front Desk Duties
Both Prentice and Ortquist have put measures in place at the front desk to ensure social distancing is being practiced and cleanliness is the No. 1 concern.
"We keep hand sanitizer out for the guests, as well as the employees," Prentice said, adding that she has also created a special "check-off" list that front desk employees are expected to complete as each guest leaves to ensure proper sanitization.
"We're trying to get a special routine in place, so it becomes second nature to everybody to know, 'Hey, I need to wipe this down, a guest just walked away,'" she explained.
Ortquist said her property, the La Quinta Inn & Suites in Bentonville, Arkansas, has installed glass screens between the front desk and the guests.
"But really, the biggest thing for us is communicating to our guests the need for that social distancing," Ortquist added.
As far as masks go, both Prentice and Ortquist said that their employees are being asked to wear masks, but at this time it will not be a requirement for guests.
Cleaning Up
Much of what's changing from a cleanliness standpoint is being driven by the brands, Prentice and Ortquist agreed.
But nothing's really "changing" per se, according to Ortquist.
"A lot of the standards that we are following are standards we had to follow previous to this outbreak," Ortquist said. Right now, it's about the consistency of those cleaning procedures and how many times her team is sanitizing the "hot spots" like elevator buttons and door handles.
Prentice echoed that sentiment, adding that her team has also increased how often they're hitting those spots with sanitizing products.
One major change happening to housekeeping is the process for "flipping" a room for new guests. Before, when a guest checked out, housekeeping would strip the hotel room, clean it and then turn the room right over, Prentice said.
Now, housekeeping will strip the rooms, clean them the next day and then leave them down for a day (the third day), she added. Both Prentice and Ortquist mentioned the possibility of doing away with stayover housekeeping to eliminate additional points of contact — most guests leave the "Do Not Disturb" sign on their door anyways, they said.
However, both hotels are still offering the service.
"We do ask the guests to not leave any personal items on the beds, we're not going to be touching any personal items," Ortquist said. "If you leave your suitcase on the bed, that's how the bed is going to be when you come back. But it really is a matter of communicating with the guests right now."
Check Out Changes
Many guests already opt for a contactless check out, but this pandemic is pushing more hotels to implement the technology needed to do so.
Prentice said her property has been "talking about it" for a while now, and this situation may be what gives them the final push. Ortquist agreed that she too could see more guests checking in and checking out through their smartphones.
It's most important that guests share mostly positive feedback, at least for these two GMs.
"Everything that I'm hearing is people applauding the fact that we are forward thinking, we are taking steps, and we're doing absolutely everything we can to keep them safe," Ortquist said.
As far as next steps go, both Prentice and Ortquist are continuing to take guidance from the brands as directed by their management company, Rolling Oaks Hospitality Group.